This site uses cookies. By continuing to use this site, you are agreeing to our use of cookies.

Learn More.
CertForums
CertForums.com hosts free IT computer certification forums with help and advice for Microsoft, Cisco, VMware, & CompTIA exams.

Microsoft MCSA: Windows Server 2012 Launched
The Microsoft Certified Solutions Associate (MCSA): Windows Server 2012 certification shows that you have the primary set of Windows Server skills that are relevant across multiple solution areas in a business environment.
The new MCSA cert covers the following exams:
Exam 70-410: Installing and Configuring Windows Server 2012

*Beta

Exam 70-411: Administering Windows Server 2012
Exam 70-412: Configuring Advanced Windows Server 2012 Services
* Exam 70-410 is available as a beta exam starting June 17, 2012
The MCSA: Windows Server 2012 certification is a prerequisite for earning the MCSE: Server...
Microsoft Cloud Services Certification
To keep pace with their customers and employers, most IT professionals and developers will need to have additional skills. If you are ready for the challenge, Microsoft is ready to help. Microsoft have recently released several exams geared towards cloud based skills such as Windows Azure, Office365 etc...
Full Story
here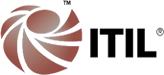 The ITIL Master Qualification is here
The Official ITIL Accreditor is pleased to announce that from today, the ITIL Master Qualification in IT Service Management is available to experienced Service Managers who have achieved ITIL Expert Level.
The ITIL Master Qualification is the highest level in the Official ITIL Qualification Scheme. The qualification differs from other core qualifications as the assessment method is through written submission and candidate interview.
The ITIL Master builds upon the knowledge gained through the core qualification scheme and validates practical application of the ITIL framework in the work place. Candidates must explain how and why they have chosen to adopt, adapt and implement core ITIL concepts within the workplace across the entire service lifecycle.
Full Story
Here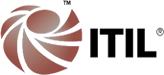 New improved ITIL® MALC qualification launches
The new Managing Across the Lifecycle (MALC) qualification is aligned to the 2011 edition of ITIL. It has a higher level of difficulty than the Intermediate qualifications. The exam duration has been increased from one and a half to two hours and number of questions on each examination paper has increased from eight to ten. The exam is based on a case study which is used on sample and live examination papers so candidates can prepare.
Full Story
Here
Free CCNA Security Exam Preparation Videos
The Cisco Learning Network proudly presents a series of three video lectures on the topic of "CCNA Security: IPsec VPN's"
Are you studying for your CCNA Security exam? If so, or if you are considering a certification in security, one of the main topics that you will need to master is IPsec. In this recorded series, Brad Graham, who many of you may know from our study and discussion groups, answers some of the most frequent IPSec questions he encounters there including operation, configuration, and troubleshooting.
Lecture one is now available and you can also participate in a hosted discussion with Brad that runs until June 13th.
More information
here

IBM Take It Again
Take It Again is a voucher program, offered worldwide, by IBM Professional Certification. With the Take It Again program you may purchase specially priced exam vouchers so that in the event you do not pass an exam on the first attempt, you may retake the same exam at no additional costs.
More information
here

Vulnerability in Citrix XenApp could result in denial of service.
A vulnerability has been identified in Citrix XenApp that, when triggered, could result in a denial of service.
This vulnerability is present in all versions of Citrix XenApp, formerly known as Presentation Server, up to and including version 6.5.
Full Story
here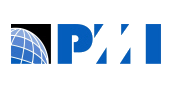 Become a Project Manager & Earn a Six Figures Salary
According to the PMI Project Management Salary Survey, Seventh Edition, the salaries of project managers around the world continue to climb, indicating not only that project management professionals are in strong demand, but also that organisations are increasingly recognising the value of trained project managers to their overall business goals.
The 10 countries reporting the highest median salaries (reported below in US dollars) are:
Switzerland, $160,409
Australia, $139,497
Germany, $110,347
Netherlands, $109,775
Belgium, $108,750
United States, $105,000
Ireland, $101,635
Canada, $98,517
United Kingdom, $96,384
New Zealand, $91,109
Full Story
here
Short answer code questions coming soon!
Microsoft has announces that short answer code questions will start appearing in exams soon. Short answer code questions test a candidates ability to write code that will solve the problem described in the question.
To answer, you will type the necessary code into a free text entry field. Your answer is scored by comparing it to a list of possible correct answers. (And yes, many SMEs were involved in developing and reviewing the list of correct answers.)
Full Story
here

Pearson VUE Acquires Certiport
Pearson VUE, the computer-based testing arm of Pearson, have announced the acquisition of Certiport, a leading provider of performance-based certification exams and practice test solutions for academic institutions, workforce and corporate technology markets.
Bob Whelan, CEO, Pearson VUE said, "Certiport is a successful global assessment business which perfectly complements Pearson VUE's own high-stakes assessment model. We are impressed with the company's growth, the high caliber of Certiport's employees, clients, and partners and we look forward to the growth opportunities that will result from this acquisition."
Full Story
here