CertForums host free active certification forums with links to the best free resources for Microsoft's MCP MCM MCITP MCPD MCTS and MTA, Cisco's CCNA CCNP CCSP CCDE and CCIE, and CompTIA's A+ Network+ Server+ Security+ certifications plus many more. CertForums was established in 2003 to provide free impartial advice and resources for individuals who were seeking IT certification. From this small beginning CertForums has developed from not only a website that enables individuals to discuss IT certification but into a community of over 14,000 contributing members.
Statistics
(based on March 2015 information)
Over 30,000 unique visitors/ Around 70,000 pageviews / Around 50,000 ad impressions delivered monthly
Over 14,000 contributing forum members
Over 410,000 certification related forum posts
For advertising rates please contact us on [email protected]
Demographics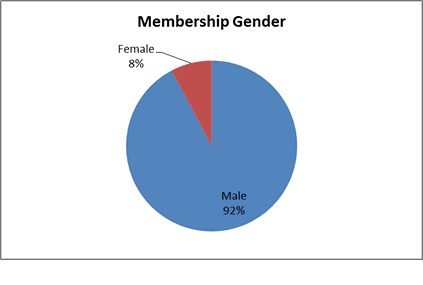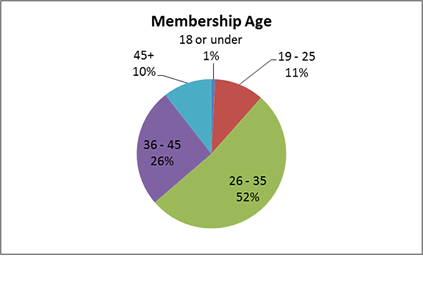 The members of CertForums are diverse in there levels of certification ranging from those who have become certified and those who are considering IT certification. The website provides information to its members irrelevant of their certification and always aims to be impartial and fair. We believe this is why CertForums is so popular with its members and enables them to gain their desired certification.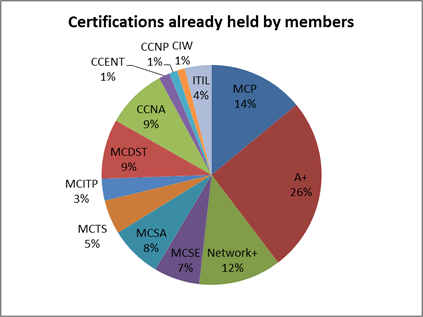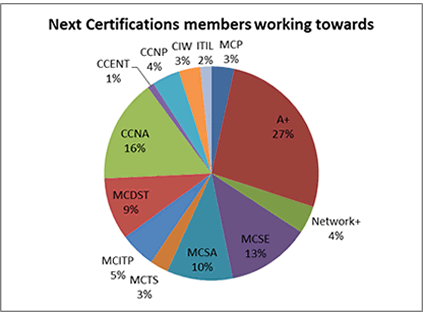 Placement Details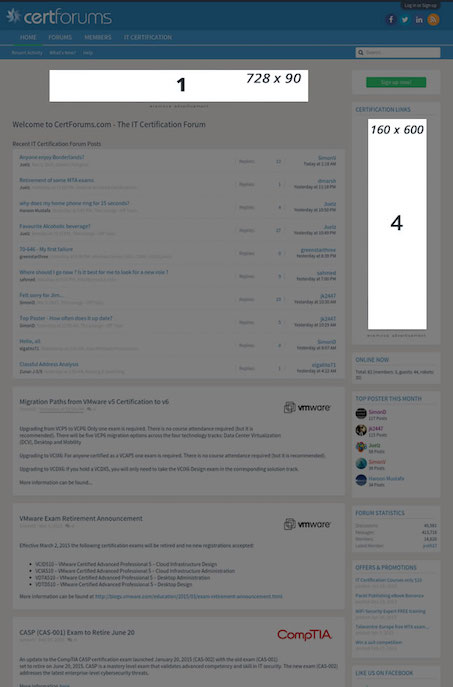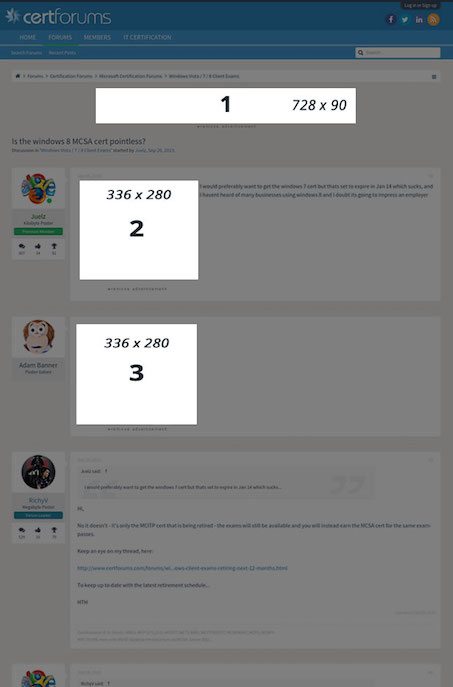 Banner advertisement that appears on every page throughout the whole website and has great click through potential at the top of the page just under the navigation and above the breadcrumb navigation.
Banner advertisement that appears inside the top first post of every page of threads and also has the maximum click trough potential of the whole site.
Banner advertisement that appears as the second post of every page of threads and has a very good click through potential.
Banner advertisement that appear on the home page only. Has good click through potential situated at the top left hand side of the sites main landing page.
Forum sponsorship banner advertisement that appears as the sponsor of a particular forum both on the forum homepage and inside the forum.
For advertising rates please contact us on [email protected]