CertForums
CertForums.com hosts free IT computer certification forums with help and advice for Microsoft, Cisco, VMware, & CompTIA exams.

UKI Announces Social Media Security Professional Certification
Ultimate Knowledge Institute (UKI) and Examplify, a wholly-owned subsidiary of CompTIA, have partnered to develop the industry's first social media security exam and certification. The new Social Media Security Professional (SMSP) certification designates professionals with the knowledge and skills to safeguard sensitive information and prevent potentially devastating security breaches emerging from social media channels.
The SMSP beta exam, powered by CompTIA, will be available starting Sept. 17. Candidates can prepare for the exam by attending an official UKI training course, or they can opt to challenge the exam without official training.
More information...

Get a Free Second Shot to Pass a Microsoft Certification Exam
Retake an Exam for Free
When you earn a certification from Microsoft, you prove to the world that you have knowledge and skills in the most current and specialized technologies and solutions. Passing the exams needed to demonstrate those skills can be tough, but for a limited time, you'll get a free second chance to succeed.
In today's challenging economic times, how do you stand out from the crowd, stay up to date with relevant technologies, and get the top jobs? Becoming a part of the Microsoft Certification program is a great start.
Sign up today for your Second Shot exam or exam pack. You'll save at least 15 percent on the cost of the single certification exams, and you'll be able to retake any exam you don't pass the first time, at no extra cost.
Second Shot Availability End Date: May 31, 2013
See...

VMware virtual machines targeted by "Crisis" espionage malware
Researchers have uncovered a single espionage malware attack that is capable of infecting multiple platforms, including computers running the Windows and Mac OS X operating systems, Windows-powered mobile devices, and VMware virtual machines.
When Ars first chronicled the trojan backdoor known as Morcut last month, we reported that it turned Macs into
remote spying devices
that were capable of intercepting e-mail and instant-message communications and using internal microphones and cameras to spy on people in the vicinity of the machine.
Full Story here

VMware Workstation 9 – Now Available World-Wide!
The Workstation team is thrilled to introduce VMware Workstation 9. It's been 12 years since Workstation first launched and dramatically changed the way technical professionals worked with virtual machines. Since then the team has worked to bring bring innovation with each new release. We feel Workstation 9 continues this tradition.
Workstation 9 builds on its broad operating system support, rich user experience, and comprehensive feature set to bring you best-in-class Windows 8 support, all new Web interface, restricted virtual machines and much more. Not only does Workstation 9 change the way you work with virtual machines whether they reside on your PC or in the datacenter, it allows you to work when and where you want.
Full Story
here

VMware Kills vRAM Licensing, Will Focus On vSphere Cloud Bundles
VMware is discontinuing an unpopular server virtualization-licensing program and will focus on marketing vSphere and its other cloud computing products as a unified stack, CRN has learned.
In its upcoming release of vSphere 5.1, VMware is getting rid of vRAM entitlements, which debuted with vSphere 5 and determine how much memory customers are permitted to allocate to virtual machines on the host, according to sources familiar with VMware's plans.
Full Story
here
- - - Updated - - -
Now whether this is in response to the original uproar that vRam caused or someone is brown trousering over the new hyper-v features is anyones guess.

CompTIA: Advancing Women in IT
CompTIA have introduced a new mentoring program for women of all ages who are currently in or aspire to pursue careers in IT. The mentoring program is the brainchild of the
CompTIA Advancing Women in IT Community
, which serves as a vital information resource for women in the IT industry. The newly launched mentoring program reinforces the group's commitment to empowering women with the knowledge and skills necessary to help in their pursuit of successful IT careers, as well as inspiring other women to join the IT industry.
Full Story
here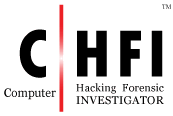 CHFIv4 to retire on August 30
In February 2012, ECCouncil announced that it will be releasing the brand new Version 8 of the Computer Hacking Forensic Investigator (
CHFIv8
). The program has been available since February 27, 2012. This means that Version 4 has become redundant and will be officially retired as of August 30, 2012. Anyone who has not yet attempted the CHFIv4 exam or are waiting to re-sit, you have until August 30th, 2012 to take the exam.
Full Story
here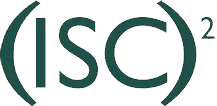 Free (ISC)2 Textbook
(ISC)² exams are now available via Computer-Based Testing (CBT). During the month of August, register for a select exam scheduled anytime before March 1, 2013 and receive the corresponding official (ISC)² textbook for free*. Enter promo code TEXTBOOK when you register to take advantage of this offer. The offer is available on the SSCP, CAP, CSSLP, CISSP, CISSP-ISSAP and CISSP-ISSMP exams.
More information
here

CompTIA Exams to Include 'Performance-Based' Questions
CompTIA will add performance-based questions to its CompTIA A+, CompTIA Network+ and CompTIA Security+ certification exams in the coming months.
Performance-based questions require exam candidates to perform a task or solve a problem within a simulated IT environment to demonstrate specific knowledge or skills. Currently, the three exams employ only multiple-choice questions.
The CompTIA Advanced Security Practitioner (CASP) exam, introduced in September 2011, was the first CompTIA exam to employ a mix of multiple choice and performance-based questions. Now, CompTIA will expand its use of the latest exam delivery technology to its top three foundational exams in order to more accurately gauge the skill level of exam candidates.
More information
here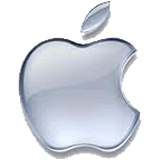 Apple updates entry-level IT certification
The first Mountain Lion training guide and
IT certification for OSX 10.8
has been released by Apple. The Apple Certified Associate Mac Integration certification, first offered following the release of Lion, is available for free. The course does charge $65 to take the on-line exam, but one free retake is allowed. The guidebook for the course is only
available as a PDF
Full Story
here